From Goodreads
: "I
loved this book. The characters are flawed and wonderfully draw. Drawing the reader in immediately. I wanted these guys to find he. I wanted these guys to overcome their midlife crisis. You will have to read the book to find out if they were able to do that."
The New York Times Sunday Magazine piece famously opened: "She has pouting lips and high round breasts. Thousands of men have dreamt of her. Hundreds have chased after her. Two have died in pursuit. Her name is Sirena, she weighs 193 pounds, and she vanished in 1959. Without a trace."
Barrett College's legendary Greco-Roman sculpture's fate was still a hot topic in 1970 when four roommates began their freshman year at the New England school. They've gone their separate ways for years. But as the 1994 commencement approaches, they are about to reunite to meet a challenge thrown down by a Class of '59 hedge-fund billionaire. He has pledged a $25 million endowment plus a $3 million purse to her finder(s) if Sirena is restored to Barrett by June 17th, the date of his 35th reunion, the college's sesquicentennial celebration—and our foursome's 20th class reunion.
Although they are not alone in their pursuit—groups of alumni, including a pair of aggressive and highly financed classmates, are running down leads across the world—St. Louis lawyer Lou Solomon and his crew come upon an obscure but intriguing clue. It leads them to Chicago where a young lawyer called Rachel Gold may hold key information. As the men race to crack the Sirena puzzle, their quest will transform their lives in unexpected ways.
by Michael A. Kahn
The interviewer asked me to describe my new novel, The Sirena Quest, in 12 words or less.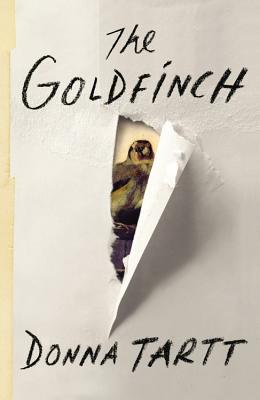 A long pause, a silent word count, a smile, and then the answer: "A Baby Boomer version of 'The Big Chill' meets '
The Maltese Falcon
.'"
It was only later, as I thought about my answer, that I realized that an art object—stolen or otherwise missing—is at the center of so many novels. Unless, of course, the missing object is a famous penis. But more on that later.
Missing works of art have provided the plot and the title to a wide assortment of fictional works, from Donna Tartt's The Goldfinch, winner of the 2014 Pulitzer Prize for Fiction, to Dashiell Hammett's 1929 noir mystery, The Maltese Falcon, to Wilkie Collins' 19th-century masterpiece, The Moonstone. And so on and so on—all the way back to the various Arthurian tales of quests to find the Holy Grail. My Holy Grail is Sirena, a legendary Greco-Roman statue of a young goddess that mysteriously disappeared from my protagonists' college 35 years ago.
Which raises an intriguing question: what is the appeal, both for authors and readers, of a missing work of art? And not just in works of fiction. There is an entire sub-genre of True Crime books devoted to stolen artwork. Goodreads alone has a list of 159 such books, beginning with Ulrich Bozer's
The Gardner Heist
, the story of one of the world's biggest art heists. In the wee hours of St. Patrick's Day back in 1990, thieves entered the Isabella Stewart Gardner Museum in Boston and cut from their frames 13 works of art worth more than $500 million, including three Rembrandts and a Vermeer. Over the years, those missing paintings have become the Holy Grail of the art world.
So what makes these stories so enthralling? Two intertwined elements seem essential: the missing object must be (1) unique and (2) valuable. Not every unique object is valuable. The Mona Lisa? Definitely. A child's finger painting? Probably not (unless the child is now famous). And not every valuable object is unique, the best example being money. If you want intrigue with something as fungible as a dollar bill or a gold ingot, your plot better involve the theft of lots and lots of them.
But what about beauty? Isn't that an essential third element? Not necessarily. Beauty ramps up the suspense, but it isn't required. The value of the missing Sirena, like the value of the missing Maltese Falcon, does not lie in its artistry. Sirena is unique and mysterious: over the past century thousands of men dreamt of her, hundreds chased after her, and two died in pursuit. And then she vanished. Without a trace. The reward for her return? $25 million.
So, too, the Maltese Falcon was unique—the Knights of Malta created it as a tribute to the King of Spain—and, according to legend, had a layer of rare jewels encrusted beneath its black coating. Ironically, the black figurine created as a prop for the 1941 Warner Bros. film has itself become an iconic object that most recently sold at auction for more than $4 million.
And then, of course, there is that legendary penis. When its owners put it up for auction in 1916, the catalogue chastely described it as "a mummified tendon taken from Napoleon Bonaparte's body during post-mortem." That "mummified tendon" was the Emperor's penis, removed during his autopsy in 1821 and initially claimed by his chaplain, Abbé Ange Vignali. From there, it embarked on a journey from owner to owner across Europe and ultimately the Atlantic Ocean, where it was last purchased in 1969 by a Columbia University professor of medicine.
Alas, there is little aesthetic appeal to that object, which
Time
magazine described as "looking like a maltreated strip of buckskin shoelace or a shriveled eel." For more on the weird history of that "shriveled eel," visit the Wonders and Marvels
website
, where you can read "The Strange Journey of Napoleon's Penis" by Karen Abbott.
Among other things, that bizarre "object of art" inspired the plot of my second Rachel Gold novel,
Death Benefits
. While Napoleon's penis makes no appearance, you will quickly discern its, er, seminal contribution to the mystery at the core of my novel.
Michael A. Kahn is a trial lawyer by day and an author at night. He wrote his first novel, GRAVE DESIGNS, on a challenge from his wife Margi, who got tired of listening to the same answer whenever she asked him about a book he was reading. "Not bad," he would say, "but I could write a better book than that." "Then write one," she finally said, "or please shut up." So he shut up–no easy task for an attorney–and then he wrote one.
Kahn is the award-winning author of: seven Rachel Gold novels; an eighth novel, THE MOURNING SEXTON, under the pen name Michael Baron; and several short stories.
In addition to his day job as a lawyer, he is an adjunct professor of law at Washington University in St. Louis, where he teaches a class on censorship and free expression. Married to his high school sweetheart, he is the father of five and the grandfather of, so far, four.
Author's Giveaway
a Rafflecopter giveaway