""And you will redeem yourself with your success, correct?" I'm not fooled. The question is a threat. I speak the words of commitment, as I have so many times: "To serve is to live." I am relieved that my voice is strong, that it doesn't creak from lack of use. I have been in the dungeon for two weeks."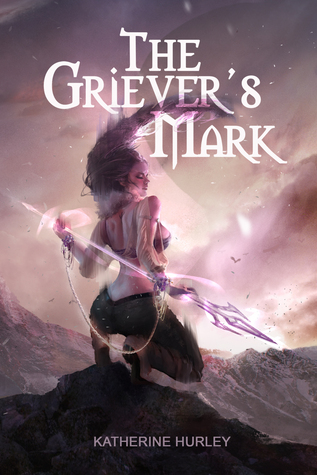 Description:
Read Chapters 1-3 here

Astarti's master controls her through a Leash, a bond of energy anchored deep within her. Despite being one of the few remaining Drifters, able to manipulate the energy world, she cannot break free. She knows her fate: she will serve until she dies, at which point her master will harvest her energy to augment his own.
Oh, yes, she's done some bad things in her master's name. She's not asking for forgiveness. She expects you to hate her.
What she doesn't expect is Logan, a man meant to be her sworn enemy. A man with secrets as dark as her own.
Who is Logan's father? The question has been whispered behind his back all his life. He's ignored it, forced himself not to care, but when Belos starts demanding an answer to this very question, it takes on a new and disturbing significance.
As the race to answer this question begins, others rise in its wake, unearthing a mystery that could shake the very foundation of Earthmaker life, a mystery that could shake the whole world apart.
But Astarti has more immediate concerns. Logan is in grave danger, and she's desperate to get to him before he is destroyed--body, mind, and soul.
I'm Katherine Hurley, author of The Griever's Mark series. Book 1 will be out in November 2014 and Book 2 in spring of 2015.
My love of myth and legend led me inexorably into fantasy, and I have no intention of leaving. Ever. I grew up riding horses and finally, finally, finally have one of my very own. (I'm hoping Astarti will get some quality horse time at some point, but Drifters don't really need horses. Hmm.) I'm also an avid (but amateur!) mountain biker and whitewater kayaker.
I was born in New Mexico, grew up in Kansas, got my MFA in Michigan, and now live in West Virginia. The most beautiful place I've ever been is New Zealand.
Book Tour organized by YA Bound Book Tours