Description:
As a child, Roxy Oliver experienced her first heartache resulting in her trusting only a few…
As a man, Cody Davis experienced many deaths while serving in the Marines; however, his greatest grief was when two of the most important people in his life died, resulting in him needing to be in control….
Both lost the same thing…
Felt the same pain….
Suffered the same fate…
The loss of LOVE.
Finally, destiny's smiling their way as love blossoms between them. When danger comes knocking, threatening to destroy what they both hold dear, is it an unmistakable love when he's willing to give up his life for hers, or is that control?
Isn't it an unmistakable love when protecting him is the only choice she has, or is that trusting no one, but herself?
So, when everything's left broken….
Will control prevail over trust, or will forgiveness be the road that leads them to their unmistakable love…
"Love always protects, always trust, always hopes, and always perseveres." - 1 Corinthians 13:7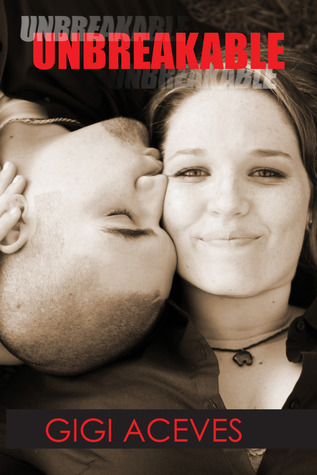 Jake Oliver, a typical guy,
never expected to fall in love with his best friend's girl. Jake learned to love her from a far, he watched her constantly and supported her endlessly.
Trish Wilson thought she found the love of her life in Dylan, until tragedy struck and fate decided for her when Dylan died in Afghanistan. Will she survive and get over her fear to love again? Will she find her one? Will her heart ever truly heal?
The tragedy that caused them great sadness also brought them together. Jake's love for Trish gave her the strength to overcome her fear to love again, while Trish's love pushed Jake past his guilt. However, when your soul mate's life is at stake, will they fold in fear or stand their ground? Will they fight to live or prepare to give up? Will they allow fear to break them or will they let love make them UNBREAKABLE.
EXCERPT
"Baby girl, I hope, someday, you'll have it in your heart to forgive me. I can't undo what's been done; it's too late anyway. Life is full of limitations and restrictions, but what I can give you is freedom from the hell I've created. You'll have a better life living it away from me…far away from this."
As soon as I hear my door close, I know who to call. I'm tired of all the lies, deception, and conditions. With a shaky voice and a hopeful heart, I call the one person, the one family member, who loves me unconditionally.
"Uncle Jack," My hurt filled voice manages to say two words. That's all I need to say.
His confident voice never wavers, "I'll be there, kiddo. You trust me?"
"One hundred and ten percent," I say with as much conviction as a child my age can possibly conjure.
"Outstanding! I'll see you soon."
At such a young age, I lost trust, not in love, but in people. How could I not? When the two I've grown up with webbed a life full of deception, my own father put conditions on his love for me, my own mother doesn't want me, I lock my feelings tight, secure them with all of my ten year old strength, and time it shut with my not-so-innocent-from-pain heart, telling myself to never…ever let anyone in.
Not even death can make me open it ever again.
Even though my heart is in the state it's in, a small part of my heart tells me that when God closes a door, He always…always opens a window; small enough to breathe…wide enough to escape…just enough to live, and just the perfect time to start. My new beginning is with the only four people I know I can trust…with them I'm safe, loved, and free. I'm free to be me. The love they offer is without restriction…it's genuine…it's undeniable…it's unmistakable.
I'm a middle child, and no, I don't suffer from the middle child syndrome. According to my parents, I'm the craziest, and I think, my husband and children agree with them.
Besides the births of my two children, my husband's successful transplant is one of the most memorable moments of my crazy life! After dealing with two bouts of cancer, my husband served as an inspiration to me and my children. I'm privileged to be married and go on this crazy ride, we call life, with a man who doesn't know the meaning of giving up.
I'm known as The Crazy Cat Lady, in the Wanted World. Am I crazy? Well, the jury is still out on that one, but I'd like to think I can make one person smile with my craziness.