Description:
Morgan Pritchett doesn't need anyone. Strong-willed and confident, she's the master of organizing and looking after everyone around her. In her mind, she's bulletproof.
But she has one weakness - men. She can't seem to live without them, yet is unable to find her perfect match. After yet another break up, Morgan promises her sister and best friend that she'll write off men for the rest of the year...but then she meets Sean Jaxon.
Sean Jaxon has worked hard to become a Hollywood actor, scoring minor roles and slowly making a name for himself as an action sidekick. After a chance encounter with the stunning Morgan Pritchett, he decides to take a risk and put his dancing skills to the test by signing on for the lead role in Superstar, a TV musical. He never thought he'd reconnect with the girl who urged him to ignore his manager and be honest with himself, but when Morgan shows up on the set as a production assistant, he realizes he's found his ultimate weakness - her.
Their passion for dance and music will bring them together, but will their relationship be able to withstand the forces determined to pull them apart? As Morgan comes face-to-face with her long-buried demons and Sean decides just how much he's willing to risk for love, these two songbirds discover something...they're not as bulletproof as they thought.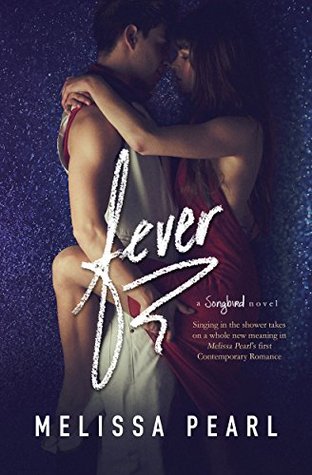 Ella Simmons does not want to move across the country.
But she is, because her boyfriend has persuaded her to join him at UChicago to finish out her college education. Never able to tell him no, she hops on a plane and makes the trek from LA expecting to adjust to life like she's often forced to, but things are not that simple when she hears a luscious voice singing over her shower wall. His deep, sexy tenor makes her weak in the knees, spreading fire through her limbs and making her question everything about her life and relationship.
Can one voice really have that much of an impact?
Cole Reynolds is on his way out. In his final year at UChicago, the only thing he wants to do is finish school and get on with his life. But the sweet voice that interrupts his morning shower turns his world upside down. Compelled to find his shower songbird, he begins a search across campus. The only thing to distract him from this goal is his roommate's gorgeous girlfriend who's just arrived from LA - Ella Simmons.
Relationships are put to the ultimate test as future dreams are questioned and friendships are thrown on the line for love.
Melissa Pearl was born in Auckland, New Zealand, but has spent much of her life abroad, living in countries such as Jordan, Cyprus and Pakistan… not to mention a nine month road trip around North America with her husband. "Best. Year. Ever!!" She now lives in China with her husband and two sons. She is a trained elementary teacher, but writing is her passion. Since becoming a full time mother she has had the opportunity to pursue this dream and her debut novel hit the internet in November 2011. Since then she has produced four more books and has a YA fantasy trilogy coming out this year. Unknown and Unseen (The Elements Trilogy) out now!
"I am passionate about writing. It stirs a fire in my soul that I never knew I had. I want to be the best writer I can possibly be and transport my readers into another world where they can laugh, cry and fall in love."