Published: November 1st, 2013
Description:
Finally recovering from a devastating divorce, Charley is given the opportunity of a lifetime when she's offered a job shooting photographs for an Alaskan cruise catalogue.
Kyle loves his life. The ship's playboy first officer has his future all worked out and it doesn't involve falling for the beautiful new photographer.
The two find passion and comfort on the high seas and Charley learns the joys of being completely uninhibited when the partner is just right. But in eight short days she's going to walk off the ship and Kyle's going to start his next voyage without her. Can Kyle prove to Charley that they're more than just hot sex? Sacrifice is the only way to stay together, but the price might just be too high.
MB's INTERVIEW
Thank you, Mrs Fenichel
Hi Cremona, Thanks for having me on Mythical Books. I'm happy to be here.
Last year my husband and I went on a cruise to Alaska. It was on our bucket list. We had an unbelievable time. On a tour of the bridge, we met the gorgeous first officer and the rest was history.
Can love have too high a price? What could it be?
I like to believe there is no price too high for true love. (What? You think I'm unrealistic?) I'm a romance writer, what did you expect? I believe in true love and happy endings. I've been lucky enough to have had two great loves in my life, so no one can change my mind.
Splendid landscapes, carefree life ... hot sex... Is the love born in such conditions doomed? What it needs to resist?
Man, that's harsh! Love is never doomed. Love takes hard work and understanding. Love takes compromise and effort. Love can be born in the hardest of times or the most tranquil of spaces and make the adjustment to "real" life. Hot sex can and should last a lifetime. ;)
We are all different, we have different professions, different nature, but we all are ready to sigh for a great love story. What do you think is the reason?
I think romance is something that everyone can relate to. It's in our nature to want to find someone to spend time with. Not everyone wants to find a life partner, but we all want to have a connection with someone. None of us want to feel lonely. A great love story plays on each of our hopes and dreams. It touches the part of us that wants to find a great love or reminds us of when we did.
In the presence of a happy ending somewhat predictable, which are, in your opinion, the ingredients required to have a good love story?
Everyone knows that a romance novel is going to end with a Happily Ever After! By definition, they have to have that HEA or Happy for now. If they don't have it, then they're not romances. What keeps readers engaged, and I'm including myself since I am a reader too, is the how. How can these two people, who have so many obstacles placed between them, find a way to stay together? Because if they can get through the end of the world and still find love, then there is hope for me and my trivial little problems. I think that's what makes a great story!


About the author: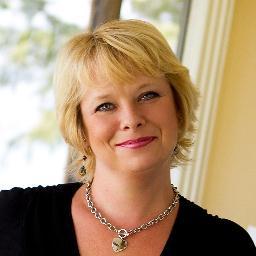 A.S. Fenichel gave up a successful career in New York City to follow her husband to Texas and pursue her lifelong dream of being a professional writer. She's never looked back.
A.S. adores writing stories filled with love, passion, desire, magic and maybe a little mayhem tossed in for good measure. Books have always been her perfect escape and she still relishes diving into one and staying up all night to finish a good story.
Multi-published in both erotic and historical romance, A.S. has 5 books currently available and three more under contract with Ellora's Cave Publishing.
Originally from New York, she grew up in New Jersey, and now lives in the East Texas with her real life hero, her wonderful husband. When not reading or writing she enjoys cooking, travel, history, and puttering in her garden.
Author's Giveaway
a Rafflecopter giveaway