Cover Reveal
- Ryleigh Donnovan's life changed forever the day she met Jackson Maynard, a Death Dealer, and followed him home to the kingdom of Cymmera. Now she is trying to care for her sister while saving a realm she knows nothing about…
Description:
Ryleigh Donnovan's life changed forever the day she met Jackson Maynard, a Death Dealer, and followed him home to the kingdom of Cymmera. Now she is trying to care for her sister while saving a realm she knows nothing about…
Jackson has reluctantly accepted the throne of Cymmera, in place of his father. But his world is in turmoil, the kingdom under constant threat of attack. Worse still, Jackson suspects there is a traitor among his court. A powerful prophet has suggested a way to protect the realm, but that solution may drive Jackson and Ryleigh apart forever…
When a magic relic goes missing, Ryleigh has no choice but to journey in search of it. When Jackson discovers Ryleigh is missing, he must make a choice that will either claim their destiny, or bring an end to the only home he's ever known.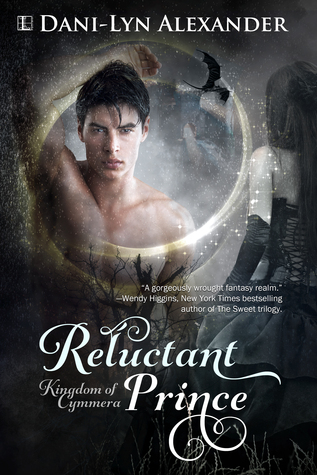 Kingdom of Cymmera, #1 Betrayal lies cloaked in shadow.
Seventeen year old Ryleigh Donnovan is certain her life is cursed. Nothing ever goes smoothly, and her first job interview is no exception. An earthquake rocks the building, sending Ryleigh on a frantic search for her younger sister, a search which lands her in the hospital. Terrified they ll push her for answers she can t afford to give, Ryleigh flees with a mysterious stranger.
Jackson Maynard is about to be ordained as a Death Dealer, a warrior for the Kingdom of Cymmera, but first he must pass one more test. When he fails to acquire the human girl the prophet has chosen, he s forced to stand trial for treason. Banished from his realm, he seeks out the girl from the vision, Ryleigh Donnovan, and together they embark on a journey to save his dying kingdom.
A gorgeously wrought fantasy realm. Wendy Higgins, New York Times bestselling author of The Sweet trilogy."
Dani-Lyn lives on Long Island with her husband, three kids and three dogs. She loves spending time with her family, at the beach, the playground, or just about anywhere. In her spare time, which is rare, she enjoys reading and shopping—especially in book stores. Some of her favorite things include; Bernese Mountain Dogs, musicals, bubble baths and soft blankets. She's an incurable insomniac, and she has an addiction to chocolate.