Angus MacBain is unaware that his ancestral roots hail from an ancient sect of Scottish kings. When his dying grandfather gives him a dragon pendant, thirteen-year-old Angus learns of a legacy that will take him across an ocean to the island of Iona and thrust him into a heritage he did not know he had. He soon discovers that his mother, whom he had believed dead, is really a seal fairy, in hiding from a dangerous enemy. To save her, Angus must undergo a perilous journey of destiny and power to battle an evil Dacian knight and those who serve him. With only his family shield and the advice of a wizened vampire hunter to protect him, Angus must navigate dangerous terrain and dark enemies, in a land where the past and the present mingle, and sleeping kings wake.
"Anything easy isn't hardly worthwhile, Angus. You'll look back on this journey when you're older and remember this lesson. Nothing is as meaningful as something you've worked hard for and won. This lesson will repeat itself over and over in your life-time."
"
Once, this was
a beautiful river filled with enchantment," Fane said, shaking his head sadly. "Then it became tarnished with all things wicked and grotesque. The river elves and the De Danaan abandoned it, and its beauty vanished with them."
Angus gave Fane a quizzical look. "What will he do to us? If he's a sea monster, then he can't come on land…can he? "
Fane shrugged. "He's as volatile as the sea. Remember, you are not dealing with a familiar adversary. Never, ever underestimate the power or skill of a foe from another place or time." Fane paused and studied the sky. "Now listen, we must have no conversation from this point forward." He pointed to a flock of puffins. "You can't trust those birds. They will tell the crow everything they hear us say and everything that we do. They all stick together, you know, all birds."
Angus stared at the birds. A fat one glared at him. "Why would they do that?"
"They can't help themselves; it's just their fickle nature. Puffins are the worst sort of gossips next to Kittiwakes and snoopy Razorbills."
"
All evil giants
carry clubs of which there are many different kinds. Most are made of seared wood with iron bands embedded with pointed studs to impale their victims. But those giants are large and slow, so when they strike the ground you will have some time to get away while they wrench the weapon up out of the earth. The mace is another favorite weapon, a spiked ball on the end of a chain. If a blow from the mace doesn't kill you outright, the pain it causes will certainly make you wish it had."
"
This path
is meant for mortals. Because of that, the entrance is well hidden, and with good reason. Inside is a series of great halls built by three ancient rulers, your ancestor, King MacBain of Scotland, The High King of Ireland, Brian Boru, and King Forkbeard of Norway. It served as a meeting place and as an entrance into Ceoban. Little did they know that dark creatures shunned and banned from other places would seek refuge in the great halls. When the kings died hundreds of years ago, no one used the halls anymore, and the creatures all but took over."
Below them
, the waters boiled. White froth grew and twisted and splashed. A monstrous beast rose from the depths. A colossal creature so terrifying that Angus opened his mouth to scream, but not even a squeak came out. He gaped in stunned silence at the cephalopod-like beast with huge protruding eyes. A spiked tentacle, nearly eight feet long with rotating hooks, whipped to the surface. As the water sluiced off the thing, the hooks began gyrating and quivering. While Angus watched, one of them snaked out and wrapped around Vanora's leg, dragging her on her belly, toward the water at top speed. She clawed and scraped, but she could get no hold. The thing kept dragging, pulling her closer to its gaping mouth, beating her over the rocky outcroppings.
"Vanora!" Angus scrambled over the rocks and leapt for her. He got hold of her hand. His fingers closed around hers. He pulled, but little by little her fingers slipped out of his grip.
The monster dragged her closer and closer to the ledge. She reached out and seized a pointy rock, holding on until her knuckles turned pale.
"Help me," she screamed.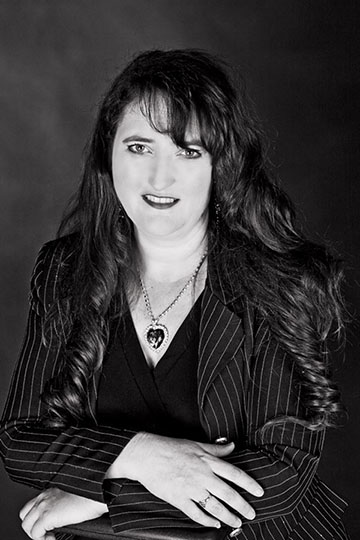 Angela Townsend was born in the beautiful Rocky Mountains of Missoula, Montana. As a child, Angela grew up listening to stories told by her grandparents, ancient tales and legends of faraway places. Influenced by her Irish and Scottish heritage, Angela became an avid research historian, specializing in Celtic mythology. Her gift for storytelling finally led her to a full time career in historical research and writing. A writer in local community circulations, Angela is also a published genealogical and historical resource writer who has taught numerous research seminars. Currently, Angela divides her time between writing, playing Celtic music on her fiddle, and Irish dancing.
Angela's first novel, Amarok, was published through Spencer Hill Press in 2012. Her newest novel, Angus MacBain and The Island of Sleeping Kings, was signed for publication with Clean Teen Publishing in 2013.
Angela resides on a ranch, in rural Northwestern Montana, with her two children Levi and Grant.