A Separate Heaven is a series of seven books that spans twenty-five years in the lives of two families. Book One introduces the Hamiltons and the Gianellis, brought together by an unlikely union.


The enigmatic Dominic Gianelli is a man whose immense wealth and power have earned him respect and admiration from the social elite of both Europe and America. But his legitimate wealth has long been rumored to mask the secrets and dark corners in his world. Nearing fifty, he lives by a strict code and allows few people to know him. Beyond his carefully crafted image of sophistication, Dominic is a man with a tight grip on those around him. But a chance meeting with twenty-year-old Paige Hamilton forever changes his life.
Paige Hamilton is just beginning to find her own place in the world, away from her affluent, Long Island family. A striking beauty, she is a financial prodigy and a trusted market analyst climbing the ladder at a prestigious, New York investment firm where Dominic is a client. Their connection upon meeting is instant and profound.
Their first dinner date takes an unexpected turn and becomes a night neither will forget. But Dominic has doubts about a long-term love. His world can be dangerous and he fears for Paige s safety should she commit herself to him. Despite any qualms, he finds he cannot give her up. Her family objects, unsure of Dominic s secretive lifestyle. Their relationship takes a surreal turn when Paige becomes engulfed in Dominic's world of tight security, clandestine meetings and increasingly erratic behavior.
Enter A Separate Heaven. Meet the families. Come to know them. From Long Island to the shores of the Mediterranean, this engrossing drama will hold you spellbound.
On October 2, 1980, Dominic Gianelli entered the offices of Carson, Wiehls and Fullerton. A client for only weeks now, his arrival caused a flurry of activity among the staff. Even the most experienced members of the investment firm were on edge. Henry Carson, owner and senior partner, was nervous and unsettled, completely out of character for him, but this was no ordinary client.
Gianelli was an enigma, recognized internationally in the business world and his accumulated assets were reported to be prodigious. Little else was known about him, although his penchant for two things, accuracy and privacy, had been evinced at their first meeting. He seemed to have come on the scene quickly, yet his profile revealed more than twenty years of steady, well-planned acquisitions and disposals. With as many European contacts as domestic, he was well respected here in New York. After all, one did not ignore this kind of wealth and, therefore, power.
He was a big man, six-feet, three inches in height, 270 pounds. Immaculately groomed, he had brown eyes and short, dark, slightly thinning hair combed back from his forehead. He seemed, by nature, a rather quiet man with low tolerance for the frivolous or inept. He had an air of confidence that was not lost on those who met him. Gianelli was a man comfortable with himself. When he entered a room, he owned it, and he knew it.
Renzo Corsini watched as Paige approached their table. Her face was pale, her expression strained, but she smiled and thanked him as he held her chair.
"Are you all right, Dear?"
"Yes, thank you." Paige's hand trembled as she picked up her glass, finished her drink.
Her breathing was labored. Her eyes darted, searching the room. "Renzo, did you see anyone follow me from the mezzanine?"
"No. There was no one."
"You're certain?"
"I'm certain. Paige. Why do you ask?"
She shook her head and put her hand to her chest. "Could you please order coffee for me, Renzo? I have asthma. It's been a long time since it's given me trouble, but I think tonight's the night. Sometimes coffee helps." She gave him a tremulous smile.
"Of course." He ordered the coffee, then asked if he should send for Dominic.
"Not yet, thank you. Shouldn't he be here soon?" There was no mistaking the apprehension in her voice.
Glancing at his watch, Corsini replied, "Anytime now, but if you need him..."
Paige shook her head and said she could wait. The coffee should help.
Corsini tried again. "Paige, please, tell me what's wrong. You can trust me." Her eyes swept the room nervously. Something or someone had frightened her, and he was concerned. She was obviously having difficulty breathing, and he could swear there were tinges of blue around her mouth and under her eyes. Her voice quavered as she spoke.
"There were two men who followed me to the restroom. They were waiting for me when I came out, and wouldn't let me past them. They knew my name. They asked me about Dom, where he was. I told them I didn't know, but they threatened me, Dom too, and they said other people were looking for him…" Her voice trailed and she was biting her lower lip.
"Paige, Dear, I want you to do something for me. I want you to smile and act as if nothing is wrong, but tell me everything you remember, from beginning to end. Have you seen these men before? How were they dressed? Did they speak with a particular accent? Tell me everything and do not be afraid. I will tell no one but Dominic. I swear to you."
* * * *
Paige related most of the incident to Corsini, omitting only those things that had most disturbed her, but she was feeling worse by the minute. The coffee had seemed to help at first, but now she was wheezing and feeling lightheaded. Just when she was ready to ask Renzo to send for him, Dominic appeared.
He seated himself beside her. "Sorry, that took longer than I expected—" He stopped mid-sentence once he'd taken a good look at her, his smile quickly fading. "Paige?"
Corsini cleared his throat. "Dominic, there's been a—"
"We have to get her to a doctor, Renzo!" He turned to Paige. "Sweetheart, do you have your inhaler?"
Paige shook her head no.
Corsini continued in low, even tones. "Dominic, there was an incident earlier. I'll explain in the car."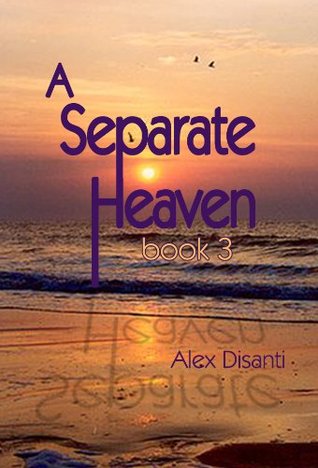 As they approached the limo, they could see someone standing next to the driver's side of the car. Isabella frowned slightly, "Who's that?"
"I don't know." Then, Paige spied the uniform. "Oh, it's another driver." Seeing Vincente was engrossed in conversation, she opened the door. "If you'll get in and put Dax in his car seat, please, I'll get the diaper bag and the stroller."
Later, his sister would tell him, it all happened so quickly and it all seemed to happen at once. She was putting Dax in his safety seat when she looked up and saw the gun wedged against Vincente's neck. At that moment, there was a stifled little cry from Paige and the last Isabella saw of her she was being wrested into the car parked beside them, another limousine, this one black. Within seconds, the car had backed out and sped away.
The man in a driver's uniform, the cap pulled low on his forehead, still held the gun on Vincente and told Isabella, "Be very quiet. Tend to the child and no one will be harmed. Someone will contact your brother. After I leave, wait five minutes. Do you understand? Do not get out of the car and do not talk to anyone for five minutes, then you can be on your way. Answer me, both of you. Do you understand?"
In a whisper, "Yes, yes, we do." And Vincente nodded. The man left then.
Dax was tired and was fussing. With trembling hands, Isabella found his bottle, gave it to him and the toddler leaned his head back and happily chugged at the apple juice.
She leaned forward, touching the driver's shoulder. "Vincente, are you all right?"
His face was gray, but he was calm and had not lost his composure. "Close the doors. I have to get you and the boy back to the house immediately."
Alex Disanti lives in the Texas Hill Country. While writing has been a lifelong love for her, A Separate Heaven is her first novel. Early works were mainly poetry and short stories. As A Separate Heaven progressed from thought to paper, friends and family began reading the manuscript. Then, in an effort to test the marketability of the material, she enlisted the aid of what she calls her "test readers." These readers vary in age, occupation and background. It simply grew from there. Alex's rich detail brought the characters to life, and the ensuing chapters could not come quickly enough for her readers.
Author's Giveaway