The Doorknob Society had the perfect amount of mystery, suspense, action and romance. The concept was unique, the plot solid and the characters fleshed out perfectly. I also loved each of the status updates at the beginning of each chapter.
-
Goodreads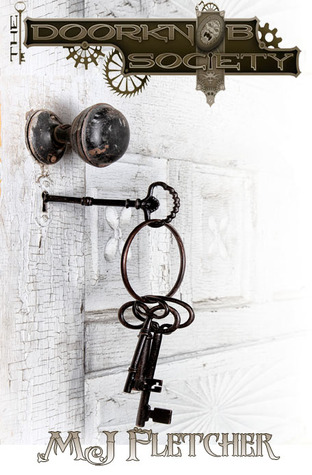 Chloe Masters' world changes in a heartbeat and all she did was touch a doorknob.
When she was young Chloe's mother vanished. Wracked by feelings of abandonment and anger she lost herself traveling with her fathers magic act, where illusions were part of her everyday life. Yet everything changes when they are pursued by a mysterious man in black out to kill her father. Touching a doorknob activates abilities she never knew she had and she finds herself thrust into a world of ancient societies and secrets.
When her father disappears it is a race against time to find answers before she loses whats left of her family. Now Chloe must choose who to trust, the man who will do anything for her or the one she can't stop thinking about.
Book one of the Doorknob Society Saga.
Chloe and her friends, Edgar, Slade, James and Jess form a strong bond that even the axis of evil could not destroy. They are just teenagers who must fight for what is right, against all odds. Each and every character has a distinct personality, fun, snarky, loveable...but they all mesh together perfectly.
-
Goodreads
The Doorknob Society is FREE for limited time
About the author:
MJ Fletcher is the creator of the comic book series Adam Zero: The Last Man of Earth published by Ronin Studios. He's also been published in Hope: The Hero Initiative and Digital Webbing Presents. The Doorknob Society was his first book series and still among his favorites. His other works include The Grimm Chronicles series and numerous novellas and short stories. He lives near the beach with his wife, daughter, and an insane dog.