"She turned to run. The building bucked, and she toppled, slamming her knee into the hard wood floor. Pain shot up her leg. She grabbed the chair to pull herself up, but the next wave threw her back down. She tried to regain her footing, but someone yanked her to the ground.
"Stay down." Mr. Jacobs shoved her forward. He crawled beside her, half pushing, half dragging her toward the door."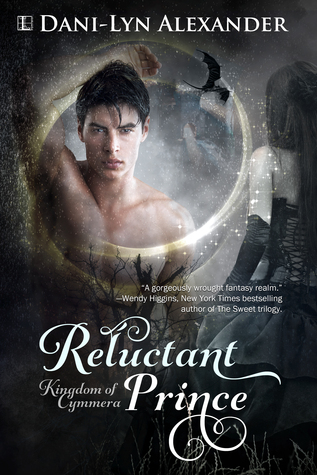 Description:

Betrayal lies cloaked in shadow.


Seventeen year old Ryleigh Donnovan is certain her life is cursed. Nothing ever goes smoothly, and her first job interview is no exception. An earthquake rocks the building, sending Ryleigh on a frantic search for her younger sister, a search which lands her in the hospital. Terrified they'll push her for answers she can't afford to give, Ryleigh flees with a mysterious stranger.
Jackson Maynard is about to be ordained as a Death Dealer, a warrior for the Kingdom of Cymmera, but first he must pass one more test. When he fails to acquire the human girl the prophet has chosen, he's forced to stand trial for treason.
Banished from his realm, he seeks out the girl from the vision, Ryleigh Donnovan, and together they embark on a journey to save his dying kingdom.
EXCERPT


"Miss." A hand fell on her shoulder. "Are you all right? Do you need help?"
Ryleigh shook her head and kept walking, stepping carefully in the ridiculous pumps she'd chosen that morning. One shoe snagged on something and pulled free of her foot. She kicked off the other shoe and made her way into the corridor.
A crowd was moving one direction, so Ryleigh joined them. Some cried softly as they trudged through piles of debris. Others helped injured co-workers and friends, and some plowed through everyone in their haste to get out. A big man with a crew cut shoved her aside, and when she reached out to steady herself against the wall, she dropped the cloth she'd had pressed against her head.
Her head cleared a little. Okay. She could do this. Though the elevator stood open, the shaft was empty. Everyone bypassed it and entered a stairwell at the end of the corridor. Would Mia try to come up and find her? Goosebumps covered her. No. She would stay where she was or leave. She'd never try to come up. Would she? Adrenaline shot through Ryleigh, and she increased her pace, heedless of her bare feet. She'd only gone down two steps when the world rocked again. Clutching the railing tightly, she pressed her body against the wall as chaos erupted around her.
"Get out of the way…go, go, go…move…here, let me help you…no, wait, don't move…stop pushing." Rumbling. Tearing. Screaming. People pushed and shoved. The woman in front of her panicked and tried to run. She fell, and several people tumbled down the stairs in a domino effect. Fragments rained down on them. Holding onto the banister for dear life, Ryleigh crouched and tried to shield her head.
***
Oh, man. He was in trouble. He pushed away from the wall.
Images of his target taunted him.
He shoved a chair aside and tore through the pictures scattered across the table in a desperate search for salvation. There. He pulled the shot from the mess but found only condemnation. The long blond hair flowing behind her in the snapshot had not been visible to him, but there was no mistaking the deep blue of her eyes.
The pounding of a fist against the heavy wood door released him from whatever spell she'd cast.
"Jackson." Another loud thud punctuated his name.
He struggled to get his bearings, tried to slow the racing of his heart. "Yeah, one minute."
"Now. Your father wants to see you, immediately."
Kai, his father's most trusted warrior. He was in more trouble than he'd originally thought. Was it possible the king would sentence him to death for ignoring a direct order? Surely not without offering him a fair trial, or at least granting him the opportunity to explain. But what could he say? What explanation could there be for failing to deliver the girl? None.
"I won't knock again." The warrior would soon break down the door and drag him before the throne.
He crumpled the offending photo, the evidence of his disgrace, into a ball. Instead of tossing it in the trash as he'd intended, he shoved it into the small leather satchel he wore at his waist. With a deep breath, he released the latch and pulled open the door.
"Come." Kai turned his back on him and strode purposefully down the corridor, their footfalls echoing through the silence of accusation.
Dani-Lyn Alexander lives on Long Island with her husband, three kids and three dogs. She loves spending time with her family, at the beach, the playground, or just about anywhere. In her spare time, which is rare, she enjoys reading and shopping—especially in book stores. Some of her favorite things include; Bernese Mountain Dogs, musicals, bubble baths and soft blankets. She's an incurable insomniac and has an addiction to chocolate.
a Rafflecopter giveaway