"YOU GUYS!
GUYS...
Just...whoa.
I can't say enough about this book to express how moved and shocked I felt while reading it. If you're a fan, I say, please read it ASAP. If you haven't read any of the previous books, DO NOT START HERE! Rewind, grab the other books and start on an epic journey. This book is late in a series, has bombshells galore, and is chock full of juicy, series-wide arc tidbits."
Shannon, Goodreads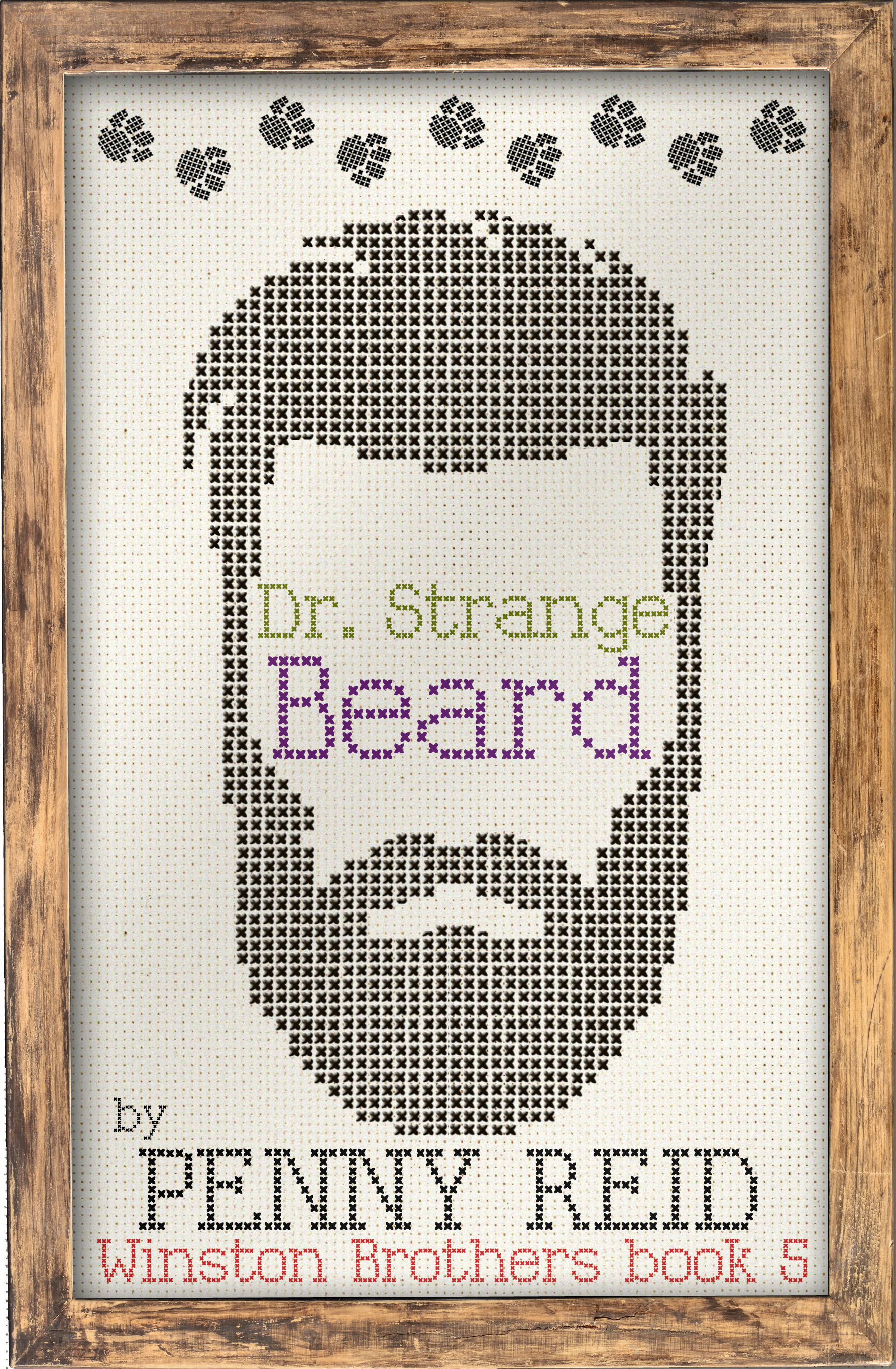 Description:
Published: July 30th, 2018
Hunches, horse races, and heartbreak
Ten years after Simone Payton broke his heart, all Roscoe Winston wants is a doughnut. He'd also like to forget her entirely, but that's never going to happen. Roscoe Winston remembers everything—every look, every word, every single unrequited second—and the last thing he needs is another memory of Simone.
Unfortunately, after one chance encounter, Simone keeps popping up everywhere he happens to be . . .


Ten years after Roscoe Winston dropped out of her life, all Simone Payton wants is to exploit him. She'd also like some answers from her former best friend about why he ghosted her, but if she never gets those answers, that's a-okay. Simone let go of the past a long time ago. Seriously, she has. She totally, totally has. She is definitely not still thinking about Roscoe. Nope. She's more than happy to forget he exists.
But first, she needs just one teeny-tiny favor . . .
Dr. Strange Beard is a full-length romantic comedy novel, can be read as a stand-alone, and is the fifth book in the USA TODAY bestselling Winston Brothers series.
"Why are you here?"
Simone twisted toward me, resting the side of her head against the back window of the truck's cab. "Are you asking me why am I in Green Valley? Or are you asking me why I'm here, now, in Hawk's Field? Because we already covered the latter and, honestly, I don't want to discuss the former."
I lifted an eyebrow at her slippery response. "No. We did not cover the latter."
It seemed to me like she didn't wish to discuss anything of substance except how much she hated the idea of falling in love.
"Yes, we did cover it." Her eyes were on my raised eyebrow and her lips pressed together, like she was combating a grin.
"No. We didn't. I asked, 'What are you doing out here, Simone?' And you said—" I paused here to lift my voice and imitate hers, Yankee accent and all, "'Oh, well, you know. Shelly and Beau mentioned that you like to camp one night a week.'"
"Roscoe." She laughed, hitting me lightly on the shoulder with the back of her hand. "I do not sound like that."
I caught her wrist so she couldn't hit me again, she was a double hitter. "So then I asked, 'You were looking for me?' And you said, 'Yes.' And then you asked a hundred questions in order to change the subject—"
"I was not trying to change the subject," she hollered.
The uneasiness and charged atmosphere from moments prior had dissipated, and I breathed in a full breath, rolling my eyes with a great deal of exaggeration. "As I was saying, in order to change the subject and distract me from the fact that you never answered my original question."
"I'm sorry"—she put on a mask of confusion, the effect mostly ruined by the cute and mischievous smile she was attempting to iron from her features— "what was the original question?"
I wasn't going to ask again, but I didn't need to. As she'd alluded earlier, there were other ways to get answers out of her, tried and true methods.
My eyes dropped to her neck. A tick of meaningful silence passed, during which I questioned myself and the wisdom of what I was doing—teasing her, threatening to tickle her, which would necessitate putting my hands on her, disregarding the levelheaded precautions I'd put in place to maintain the essential barrier between us in order to avoid making new memories I couldn't control—but I actively decided to ignore wisdom and good sense.
Just for a minute.
Just for a moment.
Just to be with her again, like this.
Simone gasped, breaking the silence and yanking her hand away.
"You wouldn't dare."
I grinned, my eyes still on her neck, where she was most ticklish.
She covered each side of her throat with her hands, a preemptive defense strategy, but she was giggling.
Lifting my eyebrows, I tilted my head to the side and braced my hands on either side of me, preparing to launch myself if necessary. "Answer the question."
Now she was laughing again, watching me, as though waiting to see if I did dare.
I pushed myself up and she squealed, her hands bracing against my chest. I easily captured her wrists with one hand, wrapped my other arm around her torso, and brought her back down on the bed. Straddling her thighs and sitting on her knees, I lifted her arms over her head while she focused her defensive efforts on tucking her chin to her chest.
Between gasping laughter, she said, "I should have worn a turtleneck."
"Poor planning, princess." I laughed, trying to get my fingers under her chin, and had to work to keep my seat because she was now bucking her hips and trying to bend her knees, proving herself to be stronger than I'd assumed.
No matter. Pulling her arms to the right, I maneuvered her on her side and found the sweet skin at the back of her neck.
Simone bucked again, but this time it was a reflexive response, because I'd found her spot. She shrieked as I tickled her.
"Oh my God, I can't breathe."
I stopped. "Answer the question."
She panted and gasped, shaking her head, and giving me a big, teasing grin. "Never!"
Squinting in suspicion, I studied her twisted form. She wasn't struggling, her wrists in my hands were slack, her body was both relaxed and clearly bracing for another attack, like she anticipated it, like she wanted it, like she was having a good time and wanted it to last.
Despite the chill, I was getting hot under the collar. My eyes moved over her prone form, traveling from her beaming smile to her neck, the swell of her breasts, the indent of her waist, the generous curve of her backside. The urge to do something—to her, with her, inside her—seized my lungs and nerves and muscles, a blazing flare of carnal want shot down my spine.
Yeah, I'd definitely lost control of this new memory.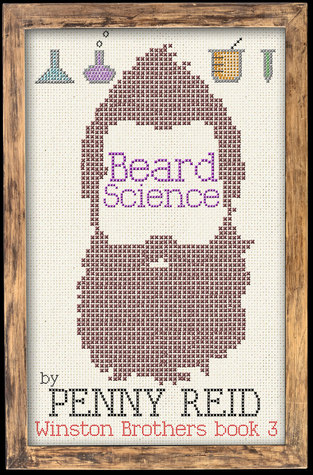 Breathing out at the dizzying instinct, I moved completely off her body. I released her wrists—releasing her—as I averted my eyes and backed away to gather my wits. She sat up, reaching for me. I twisted away. The bed of the truck was too crowded, so I turned to jump down. Before I could, she caught me by the arm.
"Hey." Her grip was tight and she tugged. "What's wrong?"
I shook my head, tossing my thumb over my shoulder. "Just remembered something."
"Roscoe—"
Pulling my arm from her fingers, I hopped over the edge of the truck and walked toward the tent. I reached the first post, I walked beyond it, my direction aimless.
I suspected it wasn't like this for most folks, but this sporadically cruel and often inconvenient time travel to my past was all I knew. Therefore, I dealt with it the only way I knew how.
I retreated.
Penny Reid
is the Wall Street Journal and USA Today Best Selling Author of the Winston Brothers, Knitting in the City, Rugby, and Hypothesis series. She used to spend her days writing federal grant proposals as a biomedical researcher, but now she just writes books. She's also a full time mom to three diminutive adults, wife, daughter, knitter, crocheter, sewer, general crafter, and thought ninja.
Please feel free to drop her a line. She'd be happy to hijack your thoughts! You can find her on her blog or email her: pennreid at gmail dot com
Author's Giveaway