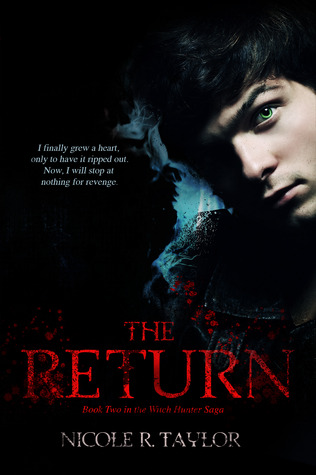 Cover designed by Mae I Design
Expected publication: June, 18th, 2013
Description:
I've wandered my afterlife believing that I was the monster my maker told me I was. It was the only thing I knew. Not even my brother, Sam, could convince me otherwise.
Not until her. Not until Aya. She walked into my life like a hurricane of destruction and nothing would ever be the same again. None of us could have known what would happen next. What fate had in store...
I finally grew a heart, only to have it ripped out.
Now, I will stop at nothing for revenge.

Zac's afterlife is just going from bad to worse. He grew a heart only to have it torn out by the founding vampire, Arturius.
Nobody is sure what he wants, but Zac doesn't want to know. He's more interested in finding a way to end him for good. But, it might just be that he's after Gabby, who's harbouring a secret of her own, one that Arturius would do anything for.
Aya's past will come back to haunt Zac in ways he never thought possible and what he finds out will alter everything he ever knew about her. He will uncover a deadly secret that should have remained buried. A secret Aya has fought to keep for thousands of years. One she has killed for.
In the end, who's secrets will betray them to the one man who wants them all dead? Aya's or Zac's?
They'll need to figure it out sooner rather than later, because death is not an option.
Description:

I was born into the world covered in blood, and that's exactly the way I left it.
Ever since, I have been damned to walk the boundary between life and death alone. Unwillingly turned and left to my nightmare, I have seen men commit countless horrors and committed many of my own.
My origins shall remain unknown, my true self hidden. I have been called by many names, but in this life I am known as the Witch Hunter. I have been asleep these past 150 years, until I was awoken by a haunting call.


Zachary Degaud was twenty three when he died. The problem was, he didn't stay that way.
Present day, he's just another vampire with another unremarkable story. That is, until he manages to provoke a two thousand year old witch named Katrin, who wants to make him pay in the most horrible way imagined.
Along with his brother Sam, newly made vampire Liz and their only witch ally, Gabby, his only chance for survival is to summon the ancient and unpredictable vampire known as the Witch Hunter.
Zac is just looking for a way out of his psychopathic witch problems, but instead will find himself falling head first into a blood feud that has stretched thousands of years.

Aya has been asleep for the past 150 years, until she was awoken by a haunting call. The witch she has been hunting for thousands of years, Katrin, has resurfaced and marked a young, annoyingly arrogant vampire by the name of Zachary Degaud. Unless she does something, he will die a slow and painful death. He has given her an opportunity to end the witch, but does she want to help him or leave him to his fate?
Zac will get under her skin like no one else has and she just might find herself making the ultimate sacrifice before he is gone forever.

They will both have to choose sides and look deep within themselves before the end. But, what Zac learns about himself, will surprise him most of all.
Nicole R. Taylor is an Australian born paranormal, fantasy and contemporary fiction author. She is a graduate of the University of Ballarat Professional Writing and Editing programme and is a former music memorabilia sales person and grocery merchandiser.
She currently lives in Ballarat, Victoria, Australia with a two year old rescue cat named, Burger. She enjoys reading, writing (of course!), traveling and a little too much chocolate. One day she hopes to sky dive, but has to work up the courage first.
The first in her new paranormal fantasy series, The Witch Hunter Saga is available in e-edition and print from March 20th 2013.
Cover Reveal organized by Xpresso Book Tours