Description:
Mari's return to the present was not exactly what she expected. As the goddess predicted, there are always consequences to going into the past. Now, with the help of her friend Ty, Mari must find a way to get her loved ones back. Unfortunately, it may require the assistance of an ex-boyfriend whom she never wished to see again. He just might be the key to learn how to time travel on her own, or he might have another motive. Mari is left to decide, can he be trusted to help?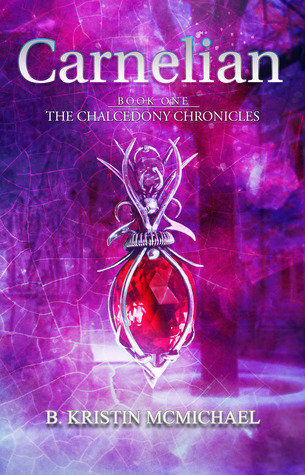 Everyone has a past,
but for most it isn't as long ago as Seth Sangre. His past is literally thousands of years ago. Seth's life led him to the present seeking something that might help him save his country from destruction. He has been in the present for over three years now and just found exactly what he has been looking for.
Mari had dreams that college will be a fresh start, one where she would start over and not fall for the good looking player like high school. Unfortunately for her, that's exactly what ends up falling into her lap on the first day she moves into the dorms. Now she has to hold to her promise to herself and not fall for the handsome Seth. But he doesn't plan to make it easy for her. Seth has already marked her as his next conquest. As the semester progresses, Mari learns that Seth might just have a life of his own that's actually from the past. Suddenly Mari finds her future along with her past put into question. She's connected to Seth far more than she ever wanted to be and maybe the player isn't who she thought he was. If Mari can trust her heart enough to follow him, Seth will lead Mari on an adventure of a lifetime and reveal family secrets she never knew existed.
And new mysteries to be solved:
I was going to do it right this time. I pictured the Jones house library, and the book that called to me at the party over Thanksgiving. By the time I finished thinking of the book we were there, standing in front of it. Ty took a breath and moved a few feet away from me.
"I've never done that more than a once in a day. That was a bit weird," Ty commented, shaking out the hand that had been touching the stone.
I nodded and looked down at the book with the ancient text. I still felt a hum coming off the book. I wanted to touch it and see if the pages were humming like I felt they would be. I peered into the box and looked at the weird lines. It was nothing I could understand. I looked up and around the room. Logan wasn't there. I really wanted to touch the book.
"What is it?" Ty asked, stepping behind me and looking over my shoulder.
"I don't know. Something about the book makes me feel like I should touch it. Like if I touched it I would know the secret it's trying to tell me," I explained. "Gosh, that sounds weird," I added as I turned around.
"Weird? Yes. But I've seen a lot of weird things happen since we first found these stones," Ty said, holding his up. The glow I normally saw off the stone was gone. I looked down to my arm. The lines were faded around the edges. We were going to have to wait until the power returned, or for Logan.
I looked up at Ty. I really wanted to see why I should touch the book. Ty nodded to me. It didn't matter how weird it was, I was going to try. I looked around the room one more time. Ty stayed right behind me, he was so big that if anyone was in the room they would be blocked from actually seeing me while I touched the book. It felt like I was stealing, or doing something wrong. These texts were old and priceless. Oils from your hands could damage the paper, but I still had to know. The longer I stood there, the more the book pulled at me. I lifted the glass case only enough to get a finger in to touch the text. I slid my finger in and felt the shock as I touched it. I quickly pulled my hand out in surprise.
I turned back to Ty to tell him what happened when the shimmer of Logan traveling into the room caught my eye.
Originally from Wisconsin, B. Kristin currently resides in Ohio with her husband, two small children, and three cats. When not doing the mom thing of chasing kids, baking cookies, and playing outside, she is using her PhD in biology as a scientist. In her free time she is currently hard at work on multiple novels. Every day is a new writing adventure. She is a fan of all YA/NA fantasy and science fiction.
a Rafflecopter giveaway
a Rafflecopter giveaway