18+
"Wicked Fallout by Kelly Charron is a brilliant psychological thriller. The villain in this series is different. [...] Her character is what makes this series so addictive. This book has the perfect ending. The kind that leaves you screaming at the characters. [...] I have a feeling that the series will keep getting better. If you enjoy psychological thriller, you really do need to start reading the Pretty Wicked series."
-
A Haven for Books , Goodreads
Published: July 17th, 2017
"Wicked Fallout is a twisty cat and mouse psychological thriller that will keep you turning pages right up to the unexpected end. A creepy mix of horror and psychological insight, Charron takes you into the mind of a killer and doesn't let go."
~Eileen Cook, Author of WITH MALICE
Convicted of six murders when she was just fifteen, the notorious Ryann Wilkanson hasn't been able to act on her darkest, deadliest urges for twelve years. She's exhausted her appeals and has little hope of ever getting out of prison and back to hunting.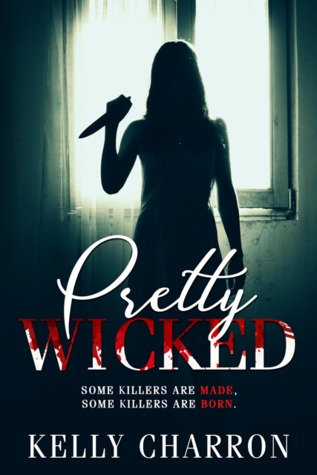 Until a media-hungry legal team mounts a campaign to do the impossible—get her immediately released with a commuted sentence.
Forensic psychiatrist Nancy Clafin has mere weeks to evaluate Ryann's current mental state against her grisly past to determine if she's changed. But under the shadow of her own questionable history, it's not easy to separate her personal life from her professional duty.
At least that's what Ryann is counting on.
Behind the cold steel doors of a Colorado maximum-security prison, will Nancy find a cold-blooded killer or a newly redeemed woman determined to right her past wrongs?
This novel can be enjoyed as a standalone or as part of the Pretty Wicked series.
Kelly Charron
is the author of YA and adult horror, psychological thrillers and urban fantasy novels. All with gritty, murderous inclinations and some moderate amounts of humor. She spends far too much time consuming true crime television (and chocolate) while trying to decide if yes, it was the husband, with the wrench, in the library. She lives with her husband and cat, Moo Moo, in Vancouver, British Columbia.
Author's Giveaway:
a Rafflecopter giveaway