"Elle is a wonderful writer that makes everything she writes very vivid. She has a way to capture the characters personality and transform it into a great story. I can't wait until she releases her second book. I have a feeling that I will be re-reading this until the next book comes out. I just want to make sure that I didn't miss anything."
-
Goodreads, Kelly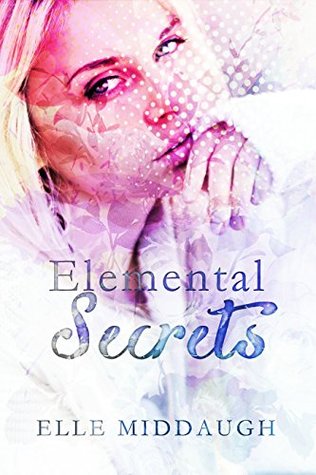 Description:
Published: February 27th, 2016
Valerie Moore was a beautiful, headstrong girl with below-average social skills and above-average anxiety (including a flair for over-analyzing).
With her mother long deceased, and her father recently deployed, she ends up being sent to live with her eccentric aunt in a tiny town nestled in the mountains of Pennsylvania. But, being a Navy brat had made her into a bit of a loner, and making friends certainly wasn't her strongest suit. As if the life of a typical teen wasn't hard enough.
But Valerie soon discovers she's not a typical teenager. Not by a long shot.
SECRETS are revealed…
…About her family, about her newfound friends and relationships, and about her whole world… Things that have been kept from her for her entire life…
But the biggest secret of all is revealed when Valerie discovers that she has Elemental powers, and a chain of inexplicable and irrevocable events unleashes throughout the little town…
Elle Middaugh is a newly published author, born in the sticks outside of Clearfield, Pennsylvania. After moving around the east coast a number of times, she now lives in her hometown with her husband and three children.
Reading has been a favorite past time since Elementary School and choose-your-own-adventure books. Writing has been her dream since Middle School when she first began penning her own material. Being published is the most awesome achievement in her writing career so far, but she hopes for more exciting landmarks and stepping stones in the future!
She's a proud Navy wife; a frazzle-brained mother; a homebody who dislikes cleaning; a fan of tennis, and fitness in general; a lover of hot tea, mountain dew, and all things fiction; and she's a bigger My Little Pony fan than her children.