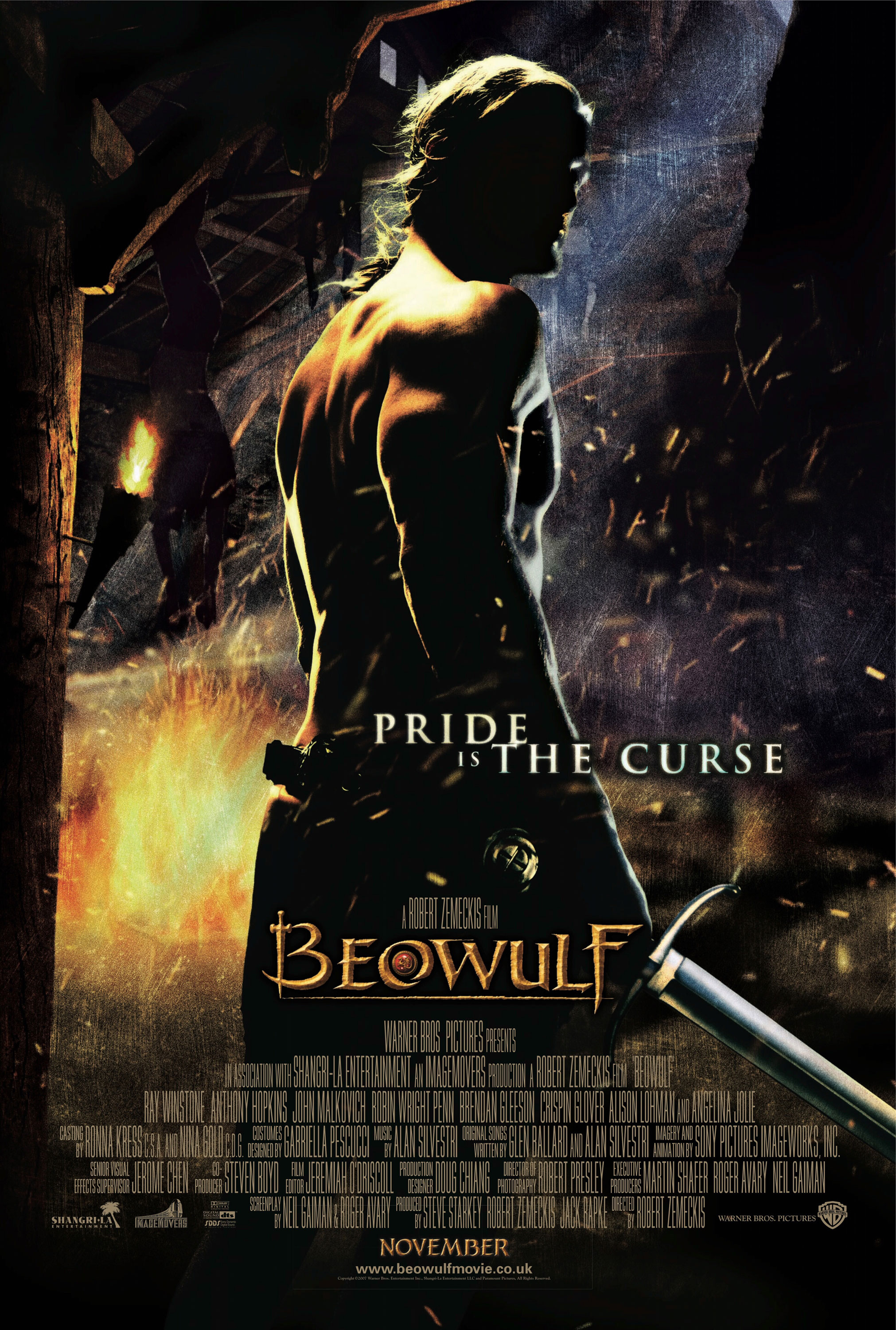 Dacă săptămâna trecută concursul cu DVD-ul I am Legend a avut succes, mi-am propus ca săptămâna aceasta să vă mai prezint un film. Este un film fantastic, de animaţie, mai special, şi se bazează pe o legendă medievală. Se numeşte Beowulf, a apărut în 2007 şi este regizat de Robert Zemeckis, iar unul dintre scenari
ş

ti e Neil Gaiman. Distribuţia actorilor ce dau voce personajelor din film îi cuprinde printre alţii pe Ray Winstone, Anthony Hopkins, Robin Wright Penn, John Malkovich şi Angelina Jolie. Filmul nu este unul tradiţional de animaţie, ci unul în care s-a folosit sistemul motion capture, actorii fiind filmaţi anterior şi apoi imaginea fiind "alterată" cu sistemul CGI, iar imaginile rezultate pastrează trăsăturile actorilor. După cum v-am mai spus, filmul se bazează pe o veche legendă medievală anglo-saxonă. Este un poem epic anonim provenit din Scandinavia, şi a fost găsit într-un manuscris intitulat Codex Nowell. Data când a fost scris este stabilită undeva între secolul VIII şi secolul XI-lea. Unele personaje precum Hrothgar, Hrothulf, Ohthere sunt istorice, şi sunt menţionate în surse scandinave ca Gesta Danorum. A fost descoperit şi prelucrat de J.R.R. Tolkien, faimosul autor al Stăpânul-ui Inelelor, care a fost profesor la Universitatea Oxford, specialist în limbi nordice vechi. Poemul este un amestec de idei şi valori germanice şi creştine vechi şi se petrece pe teritoriul Danemarcei.
Pe baza aceluiaşi subiect a mai fost şi filmul Beowulf & Grendel din 2005 cu Gerald Butler dar şi The 13th Warrior din 1999 cu Antonio Banderas pleacă de la aceiaşi idee.
Bineînţeles că filmul din 2007 a avut parte şi de cârcotaşi, dar mie mi-a plăcut şi vi-l recomand.
Acum, cine vrea să câştige un DVD – Beowulf, nu are decât să lase un comentariu cu numele său şi numele cu care urmăreşte Mythical Books (precum şi orice altceva ar vrea să ne împărtăşeasc
ă

). Înscrierea este posibilă până miercuri, 10 octombrie, ora 24.00.
UPGRADE
Castigatorul este:
Addicted to kryptonite
aka
Simion Alexandra
Trei zile pentru a comunica adresa completa.
FELICITARI!