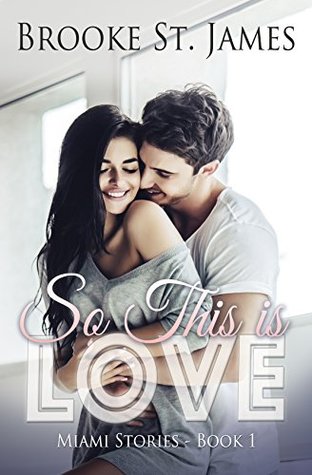 Abigail Spencer loved her job. She was a marine biologist who maintained some of Miami's most spectacular ponds and aquariums. She had the opportunity to travel around the city, meeting new people and working in beautiful locations. So, even though it was just another day at the office when she suddenly met the man of her dreams, she wasn't in an office at all.
Every girl imagines meeting her prince charming. It's doubtful, however, that any of these fantasies include it happening when they're soaked with sweat and knee-deep in pond scum.
Fate can be funny that way.
"Oh, thank goodness!" Tori said when I walked into the office that morning.
She was holding the phone to her ear, but she was talking to me as I approached her U-shaped reception desk. She stared at me from over her reading glasses, and she waved me forward like she had been anxiously awaiting my arrival. I was twenty minutes early, so I had no idea why she was so relieved.
"Abigail's here now," she said to the person on the phone. "She just walked in. I'm looking at her right now. Okay, I'll tell her. Bye."
I stood in front of Tori's desk and watched as she hung up the phone before looking at me with a relieved smile.
"I'm so glad you're here."
"I'm always here," I said cautiously.
"I mean, I'm glad you're early. I was gonna call you and tell you to hurry. That was Lance. We have to rearrange your schedule today. He needs you to head out on a pond job… like right now. It's a priority."
Brooke St. James
is a bestselling author of contemporary romance novels with Christian and inspirational themes and happy endings. She was born and raised in south Louisiana but has had the opportunity to travel and live throughout the U.S. An avid reader, writer, audio book addict, and fan of all things artistic, Brooke constantly has her hands in some creative activity. She's currently back home in Louisiana enjoying life with her husband, children, and two lazy dogs.
Giveaway Details
$25 Amazon Gift Code or $25 in PayPal Cash, Ends 1/1/19
Open only to those who can legally enter, receive and use an Amazon.com Gift Code or Paypal Cash. Winning Entry will be verified prior to prize being awarded. No purchase necessary. You must be 18 or older to enter or have your parent enter for you. The winner will be chosen by Rafflecopter and announced here as well as emailed and will have 48 hours to respond or a new winner may be chosen. This giveaway is in no way associated with Facebook, Twitter, Amazon, BookBub, Instagram, Rafflecopter or any other entity unless otherwise specified. The number of eligible entries received determines the odds of winning. This giveaway was organized by Kathy from
I Am A Reader
&
Clean Wholesome Romance
and is sponsored by the author. VOID WHERE PROHIBITED BY LAW.
a Rafflecopter giveaway