I. Remember. Everything.
Only now I wish I didn't.
King and Pup are back in this exciting conclusion to the King Series by T.M. Frazier releasing August 17th!
Only now I wish I didn't.
When the fog is sucked away from my mind like smoke through a vacuum, the truth that has been beyond my reach for months finally reveals itself.
But the relief I thought I would feel never comes, and I'm more afraid now than I was the morning I woke up handcuffed in King's bed.
Because with the truth comes dark secrets I was never meant to know.
I will put the lives of those I love most at risk if I let on that my memory has returned, or if I seek help from the heavily tattooed felon who owns me body and soul.
I don't know if I'm strong enough to resist the magnetic pull toward King that grows stronger every day.

He's already saved me in more ways than one. Now it's my turn to do whatever it takes to save him.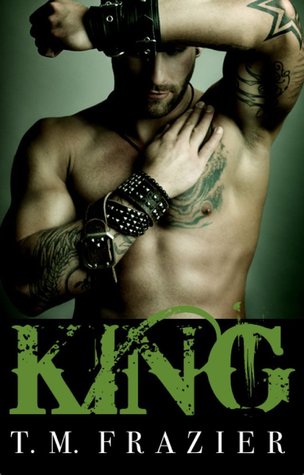 Even if that means marrying someone else…
King lifted me off the dresser and carried me and set me down in front of the full-length mirror that hung on the closet door. He stood behind me. A head taller than me and outweighing me by a hundred pounds, our differences had never been more obvious. His dark jeans and dark tank top were a stark contrast to my little white eyelet sundress. My pale skin next to his tanned. My white hair to his black. It was a sight that made my knees weak. Because although the reflection in the mirror made our differences obvious, it also made me see how well the two fit together.
T.M. (Tracey Marie) Frazier resides in sunny Southwest Florida with her husband and three feisty fur kids.
She attended Florida Gulf Coast University where she specialized in public speaking. After years working in real estate and new home construction, she decided it was finally time to stop pushing her dreams to the back burner and pursue writing seriously.
In the third grade she wrote her very first story about a lost hamster. It earned rave reviews from both her teacher and her parents.
It only took her twenty years to start the next one.
It will not be about hamsters.